This page is dedicated to finding insurances to meet your requirements for your Lhasa Apso. After much searching and comparisons, I have selected 4 companies that are up there with the best. They give you the cover needed, giving you peace of mind. There are normal insurance companies and one some others that need to be considered. The fourth needs to be looked into seriously if you are thinking of insuring an older dog that already has health problems.
Starting with a company in the U.S.A. I have chosen PET ASSURE
All 50 states have participating veterinarians that are associated with Pet Assure, including Canada and Puerto Rico. This has an advantage, if you are traveling you can contact a veterinarian in the district you are visiting.
Pet Assure is not an insurance company as such, there are no exclusions with them so if you have an older Lhasa and are thinking of now getting some cover then this company might well be the one for you.
Once you have enrolled your Lhasa into Pet Assure they send a tag to attach to your dog's collar giving you 24/7 peace of mind. If your pet goes astray the finder can call the number that's on the tag. Pet Assure deal with the rest, to the point where they organize a meeting point where you can collect you stray Lhasa
Why not go and take a look at their proposals to see if this is the right choice for you on this link below

Now let's get over to the UK, yes I know there are many Lhasa Apso owners in the UK, and one of the best insurers in the U.K is Pet Plan. Pet Plan claims they are the UK's number one pet insurance company, so let us see what they offer.
With 90% of claims paid out in 5 working days, they are not slow! Adding to this they will not add penalties if you have the misfortune having to make a claim
Pet Plan has been insuring pets for over 40 years so they are not a newcomer in the game. Over these 40 years, they have insured over 1.3 million, yes you read it correctly 1.3 million pets.
Once they receive a claim, 97% is paid out. A staggering £5 million each week is paid out, every week! And Pet Plan can pay your vet directly if you choose, giving you time to occupy your dog, not worrying about paying the vet, you can take your dog home stressless.
You can, if you live in the U.K, find out all the benefits that Pet Plan offers by going to their site below.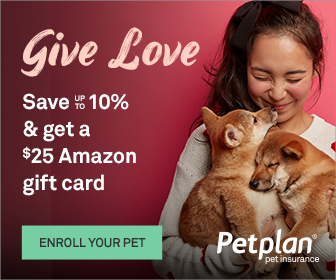 The third company I have chosen for you is Pets Best, an American insurance company for pets. That offers to pay your claims directly into your bank account if you desire. You can also make your claim via the internet. Pets Bests can also pay your veterinarian directly as well, helping you in reducing the paperwork and formalities.
Pets Best has some enticing flexible coverage plans which you need to dissect deeply, maybe you can find the best plan for your dog here. If you go Pets Best route then you have access to their 24/7 helpline and their phone, text, and chatline for support
Now I know you would like to compare them to the other offers here, OK you can access their website below. Do take your time in your choice of the plan that suits you.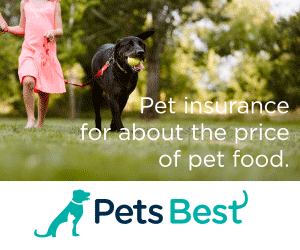 Now the final idea I would like to share with you is a new concept in pet assurance, not insurance! Giving you peace of mind concerning your pet. Eusoh. (youso) is the company's name. Where they differ compared to true insurance companies is the fact they are a community, not an insurance company, you subscribe and join their group by paying a registration fee of $48, (which is totally refundable) thereafter a monthly fee of $17.
They quote, finally a health plan that is affordable, a cooperative idea which is the alternative to insurance plans. Once you have been to your vets and have the bill you then submit your invoice to Eusoh community.
How is this done? well, it's quite simple, go to your vets and get your dog's treatment carried out, then you will receive the bill from your veterinarian. Take a photo of your bill, send it off to Eusoh, and they will reimburse you. how much simpler can it be?
This could be the optimal plan for your Lhasa so why not give them the benefit of the doubt? Spend more time reading about the Eusoh community than I have explained here. How this innovative idea functions, the benefits you can gain by joining this group of pet lovers. Click on the photo below to open the Eusoh site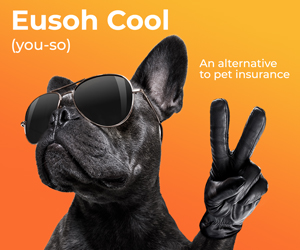 Remember Insuring your Lhasa Apso is, in my opinion, a necessity and it will give you peace of mind if and when you are confronted with an exorbitant veterinarian bill.